Testimonials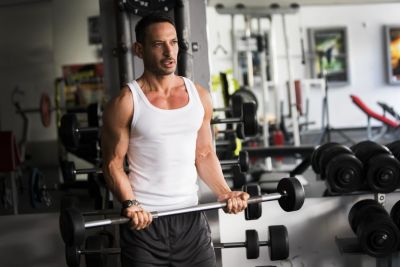 "Working-out with George, is one of the best thing I have ever done!
He helps me achieve my objectives so far and I like our sessions because he makes them fun and enjoyable!
Every session is totally different than any previous one and that makes me feel motivated and excited.
Because of George , I really fell very passionated about working-out and healthy diet.
Thank you George for my new healthy and fitness lifestyle"
E. Van Dam
"Not having an active workout in the past, George has been a great PT and a great supporter to achieve my goals.
He is outcome focused and I have been able to see continual improvement due to his advice and supervising."
A. Lazarou
"If... motivation, flexibility, healthy life style, long lasting results and client-centered approach .... is what you are looking for, then George is the right PT for you. The guy is super professional and he makes you feel confortable from the first session. He makes each session challenging but also rewarding. I strongly recommend him to all women who desire a healthy body and lifestyle.
Great Job George! See you soon!
E. Komniou
"I had a great training experience with George. I have improved my overall health, lost weight (especially fat) and after 2 years following his online training plan and instructions i'm still in a very good shape. 100% recommend"
E. Eliopoulou
"George is an amazing P.T.; he pushed me to achieve results. He is great motivator, highly trained and knowledgable in the area of training and healthy nutrition (without proposing unhealthy diets but balanced healthy meals)"
Very positive person! Thanks George
Alexander P.
"I discovered George through a google search and by reading his bio i decided for a trial; since then he is my favorite PT. I trust him 100%. He is a wonderful person, serious professional, a kick ass trainer (lol) and a great conversationalist. He knows a lot and he shares his knowledge! "
Thanks George for everything!
O. Phillip
"If you are looking for a BODY TRANFORMATION ....LOOK NO FURTHER!
I am so happy I train with George. He is always supportive and he cares about my progress. He also understands my very busy working schedule and ongoing travelling and he monitors my routine through online coaching sessions, when we can't meet at the gym. I appreciate his knowledge and academic background. His advice is always supported by evidence and his previous experience.
Thank you, George, for everything!
D. Vlachopoulos